In pursuit of our motto, "Idea development to make society safer and more secure with fasteners that do not loosen," we strive for quality control that ensures safety from product development through production and sales. We also take product feedback about customer issues very seriously, and work to improve our process from product development to product inspection and mass production.
Development quality control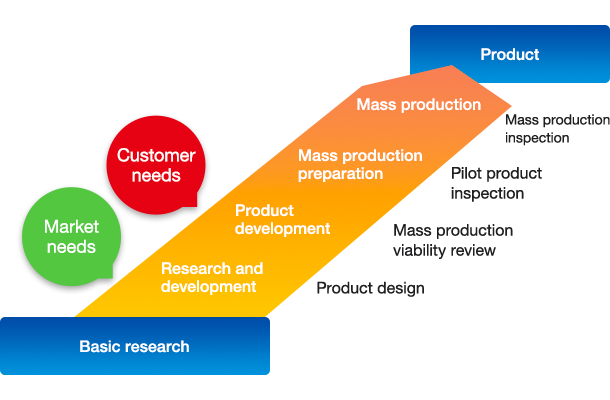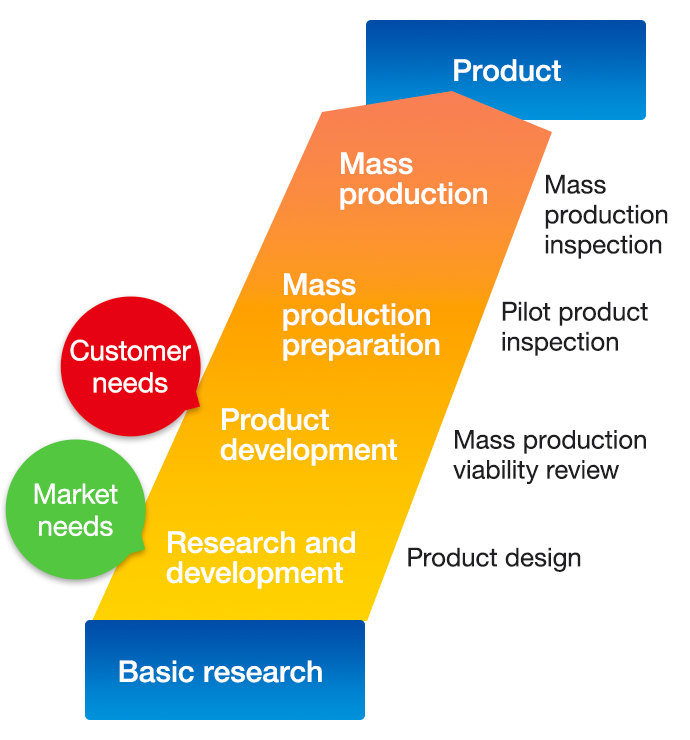 Production and shipping quality control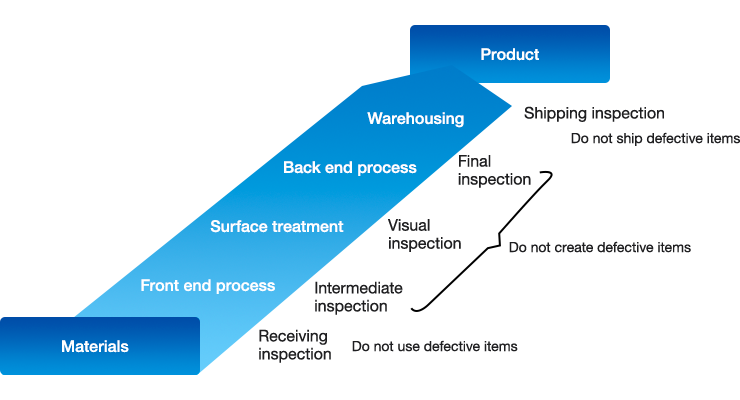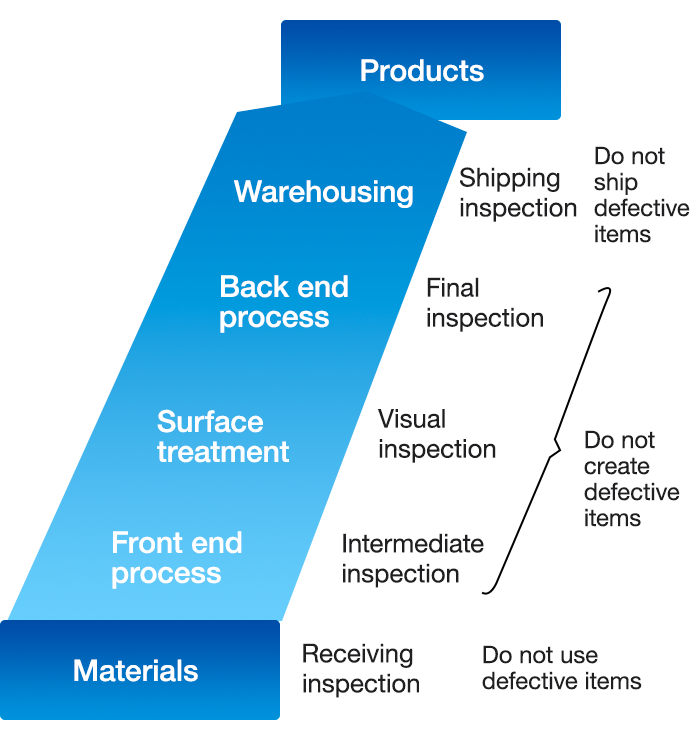 Measurement apparatus to ensure quality assurance
Shape measurement gauge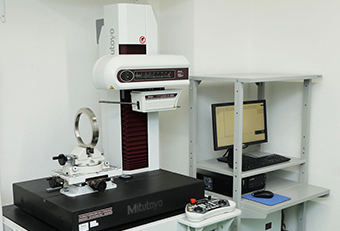 Mitutoyo SV-C4500CNC
This gauge measures surface shape to high precision. The probe tip traces the surface while measuring protrusions and depressions. The detector can be switched to enable shape and surface roughness measurement.
Image dimension measurement gauges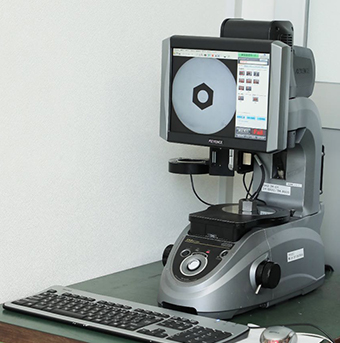 Keyence IM-6020
This is a non-contact dimension measurement apparatus. Taking batch measurements within a certain range, the apparatus quickly makes a pass-fail determination based on geometric tolerances.
Digital microscope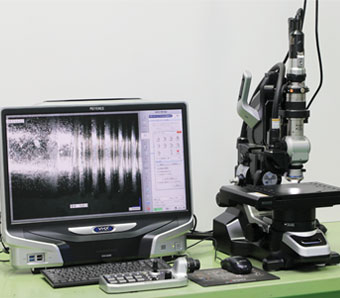 Keyence VHX-6000
This is a high-power microscope. It has an XY stage, automatic focus, image processing, dimension measurement capability, and a 3D composition feature. It observes fastener shape and the surface state to quickly solve problems.
3D coordinate measurement device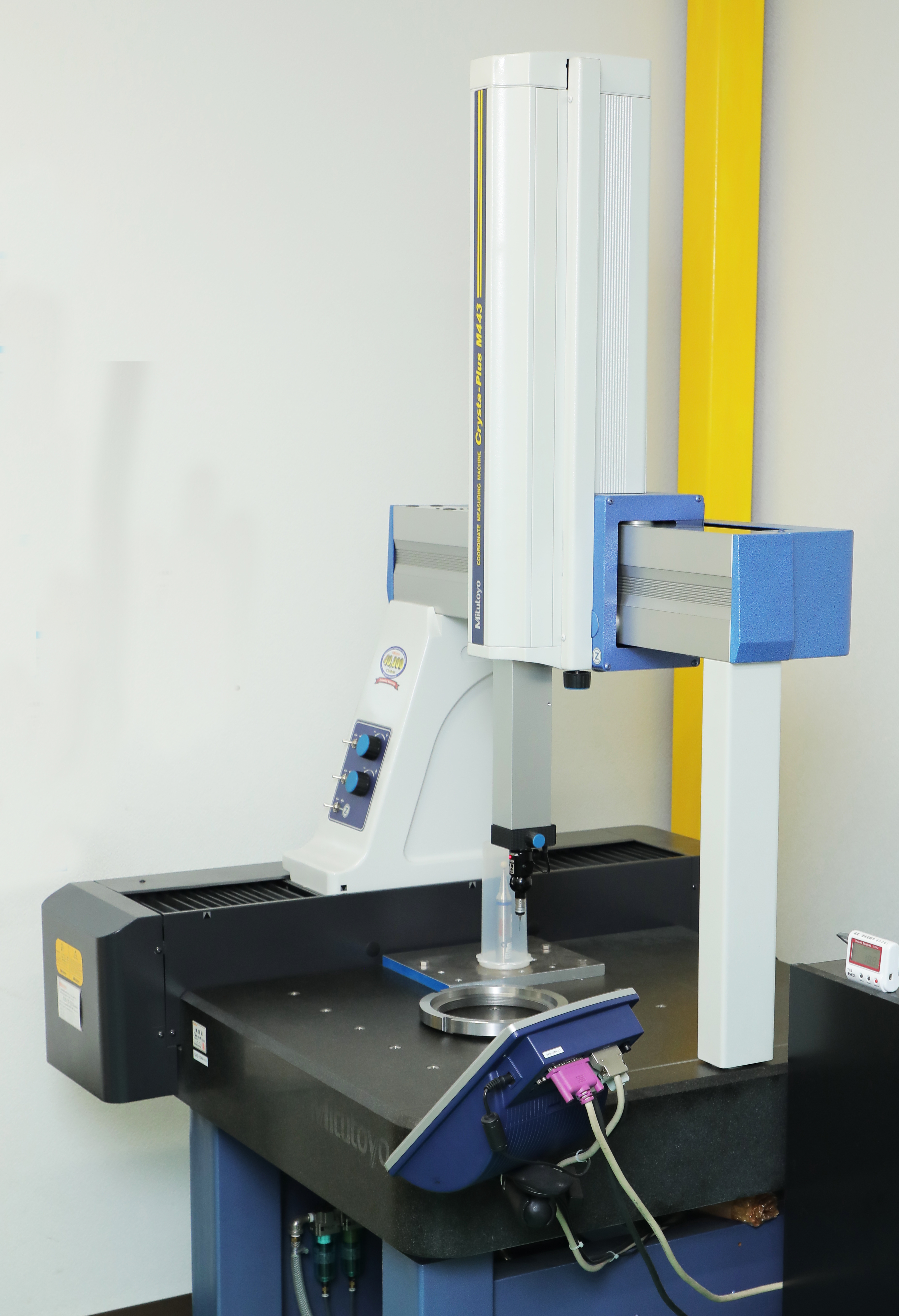 Mitutoyo QM-Data 300
This device precisely measures 3D coordinates. When the probe tip comes into contact with the surface, the probe position is taken as three-dimensional coordinate data, and calculations are performed based on multiple coordinate values and information about planes, cylinders, cones and other geometric shapes.
Hardness measurement device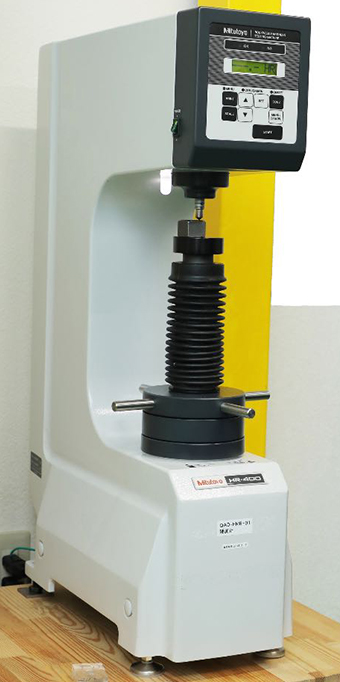 Mitutoyo RM-400
This is a hardness tester. It measures the Rockwell hardness of materials.